Women and Child Ministry Releases Health Protocol for Family Amid Pandemic
By
Office of Assistant to Deputy Cabinet Secretary for State Documents & Translation &nbsp &nbsp
Date
11 Oktober 2020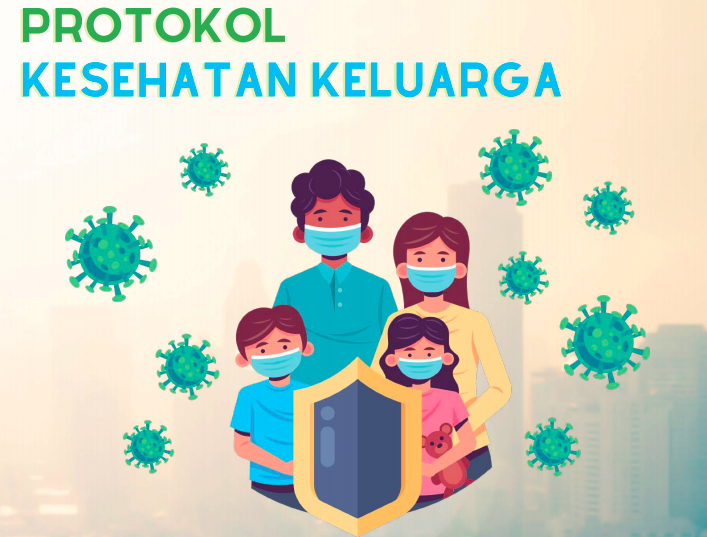 Ministry of Women Empowerment and Child Protection (PPPA), together with Ministry of Health and the COVID-19 Handling Task Force, has designed a family health protocol guidance aimed at preventing and controlling COVID-19 transmission in families.
For the record, family cluster is one of three clusters which become the main source of COVID-19 transmission.
"The health protocol covers four areas, namely the general health protocol in the family, health protocols when family members are exposed to the virus, health protocols when doing activities outside the home, and health protocols in the surrounding environment when neighbors are exposed to the virus," said spokesperson for the Ministry Ratna Susianawati, Friday (9/10).
The family health Protocol, she continued, will be disseminated massively to the community by collaborating with all partners of Ministry of PPPA, particularly women's organization.
Some of those organizations include the Era Solidarity Action Organization (OASE), the Indonesian Women's Congress (KOWANI), the Team for Family Welfare Empowerment (TP PKK), the Dharma Pertiwi (woman organization for the National Defense Forces' wife), the Dharma Wanita Persatuan (woman organizations for civil servants' wife), Bhayangkari (woman organization for Police's wife), community organizations / institutions, children's forum, mass media and the provincial / district / city PPPA offices.
"We all certainly hope that the pandemic will end soon and people can return to a normal life. Women can run their businesses and children can go back to school. For that reason, I appeal to the public to always follow health protocols by washing hands regularly with running water, maintaining physical distance, avoiding crowds, and always wearing a face masks," she said. (UN)
Translated by: Estu Widyamurti
Reviewed by: M. Ersan Pamungkas