President Jokowi Offers Condolences Over Ambon Quake
By
Office of Assistant to Deputy Cabinet Secretary for State Documents & Translation &nbsp &nbsp
Date
27 September 2019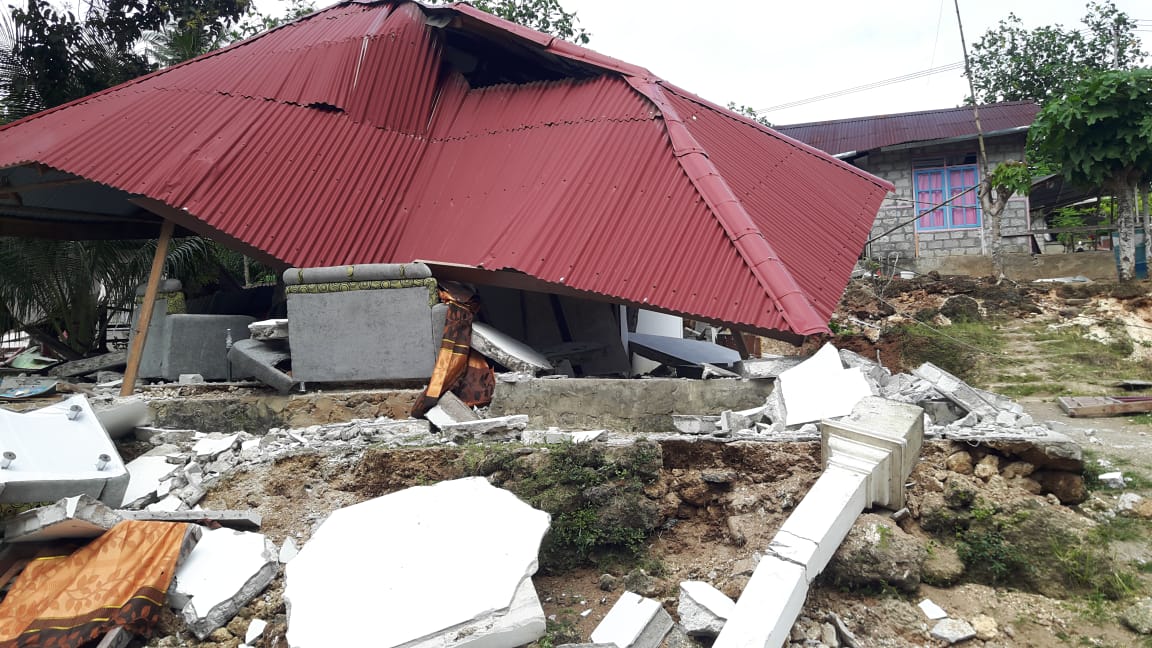 President Joko "Jokowi" Widodo has expressed his deepest condolences over the loss of several lives in a 6.5-magnitude earthquake that rocked the island of Ambon in the eastern province of Maluku on Thursday (26/9).
Quoting data from Maluku Regional Disaster Mitigation Agency (BPBD), President Jokowi said that the earthquake has killed 23 people, injured hundreds, and displaced thousands of people.
As many as 171 houses were destroyed and numerous public facilities, houses of worship, as well as several buildings at the Pattimura University and the Ambon Islamic State Institution were also damaged, he added.
"On behalf of the Government, I express my deepest sorrow for those affected by the quake," President Jokowi wrote on his Facebook fan page.
The President went on to say that he has instructed Head of National Disaster Mitigation Agency (BNPB), Commander of the National Defense Forces (TNI), Chief of the National Police (Polri), and Minister of Social Affairs to take immediate actions in the affected region.
"I have also ordered the relevant agencies to immediately provide assistance, including food, clothing, health services, and basic needs," he said, adding that the Government planned to provide financial compensation for the people perished in the quake and to cover all hospital expenses for the injured.
"Let us pray for the recovery of our brothers and sisters in the affected regions," the President added.
The TNI has also set up a field hospital to treat the injured.
Head of the BNPB Doni Monardo said he had has inspected the condition of Dr. H. Ishak Umarella Regional General Hospital (RSUD) that cannot be functioned properly due to cracks on the building.  The patients had to be treated in the tents outside the building.
He added he has also visited Waai village of Central Maluku district, one of the damaged villages.
According to Doni, the local government, the BMKG, the TNI, and the Polri have urged the residents to return to their homes and to always find information from the authorities and to carefully filter any information. (PR of BNPB / ES)
Translated by: Syarifah Aisyah
Edited by: Estu Widyamurti/M. Ersan Pamungkas