Pidato Presiden Joko Widodo Pada Dialog Bisnis Indonesia – Singapura, di Hotel Shangril La, Singapura, 28 Juli 2015
Oleh
Humas &nbsp &nbsp
Dipublikasikan pada
28 Juli 2015
Kategori:
Transkrip Pidato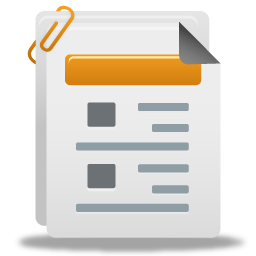 Excelencies minister, the CEOs, distinguished guests, ladies and gentlemen, good afternoon. Thank you for attending our forum and I am honoured to be here and I really would like to sharing my updates and to hearing from you.
As you may know, two of my children went to school in Singapore. My family and I like Singapore, we respect Singapore, we admire Singapore.
Ladies and gentlemen, in recent weeks I have thought about the world of social media transition, the boom of commodities has come to an end, the boom of emerging market has come to an end. But, the social media resolution has begun, the smartphone revolution has begun. Around the world, around the regions and yes also in Indonesia, one economic cycle has come to an end, and a new economic cycle is beginning. We have to make over all our economies, we have to reinvent our societies.
Four months ago, we lost a great man, Singapore legend, Mr. Lee Kuan Yew, to honour him let us work together work in the benning of a new era. This year Singapore celebrates its 50th anniversary as a nation. We have seen what the last 50 years can bring. What will the next fifty years be?
Let me begin by updating you on what we are doing in Indonesia right now. We are investing in our education, we are investing in our health care, we are building our infrastructure. People tell me, Mr. Jokowi we have heard all these before and they asked what is the different this time? The different this time is we are actually doing it.
Since December of last year, we have distributed 21,4 million Indonesia Smart Card for students. During this time, we have also distributed 86,4 million Indonesia Health Card for people. Early this year, we have launched a major expansion of the port of Kuala Tanjung in North Sumatera, together with an integrated industrial zone. We have launched another port expansion in Makassar-Sulawesi, the major expansion of Jakarta Port, Tanjung Priok is well advanced. Soon this September, we will launch another port expansion at Port of Sorong in West Papua Province. We have launched the construction of the Trans Sumatera High Way since late last year. We have tackled the powerplan of Batam and Central Java, a project that has started for four years. A project billion US dollar of the Batang power station is designed to be the largest qualified power station in Southeast Asia when it is finished.
I have just returned two days ago from Kupang, East Nusa Tenggara Province to inspect the progress of Raknamo Dam. To be honest, even I was surprised on the progress. We have the groundbreaking of Raknamo Dam on December 2014. Today only seven months, the progress is already 60 percents.
Let me tell you again, this time we are actually doing it. The world is very different today, the mood in Indonesia is very different.
Ladies and gentleman,
about three weeks ago I did speech, an economic policy speech. I mentioned several important things, I told the audience things get harder before they get better. I told the audience to face fundamental economic changes, I told then that we can no longer delay fundamental reforms to our economy and finally I told them there will be more pain. Since I delivered that speech I had received the following feedback; appreciation from business leader, praise from the people, and a lot of complaints from the economist. But I am happy, I told them all that painfull, the bitter truth, and the only ones complaining are the economists. I believe the Indonesian people are very wise, they understand there is no gain without pain, there is no sustainable prosperity withour hardwork, there is no progress without sacrifice.
Distinguished guests ladies and gentlemen, what will Indonesia look like? Indonesians will have 12 years of formal schooling, three years longer than today. There will be a lot of more Indonesian nurses, Indonesian engineers, Indonesian workers, Indonesian ship crews, Indonesian bankers, Indonesian insurance salesman. Everyone will have a smartphone, imagine that means 200 million smartphones. Everyone will be connected at the network that will be very good all around the country.
There is a statistic here, our economy will double in size. It may take only  ten years, it may take fifteen years, difficult to predict but I absolutely make sure it will double. Indonesia Singapore will become even stronger, if we also working together in the region where the most profound changes economicly and strategicly are taking place. We need to work together to ensure peace and stability in east asia which is a precondition of economic prosperity. We need to prevent the return of power politic to our region, we need to strengthen regional multilateral institution such as the East Asia Summit as the main platform for cooperation, tensions in the South Chinese Sea needs to be defused through peaceful means. We need to work closely to ensure good other at sea.
A peaceful and stable East Asia can only be guaranteed if there is a strong Asia. That is why Indonesia stresses the great important to Asia and Asia Economic Community. We need to preserve and strengthen Asean centrality. Asean centrality can only be upheld if we work to improve its credibility, enhance its capacity, and strengthen the unity among its members . We have to make sure that Asean brings benefit to its people, I repeat to all its people.
Now, I would share with you a bit of history. In 1997-1998, the Asean financial crisis struck a terrible economic and political crisis in Indonesia. The situation is credibly difficult and the output was full of uncertainty and risks. Yet many brave investors from Singapore, from Malaysia invested into Indonesia at that time. Yes, also investors from Indonesia. I can tell you today 10-12 years later those investors have made really used profit on those investment.
Ladies and gentlemen,
today we are once again confronting challenging times in Indonesia. We have just had a major transfer of power, the world looks full of uncertainty and risks. What does it all mean? Let me tell you, it means that today is the time, again the best time to invest. We only have to look to history to prove that those who have courage, those who come early they will the ones who will get profit. Yes, it true. We still have a lot of work to do in Indonesia, We still have a lot of work to do in Indonesia. The regulatory, environment, it must be business friendly, the permitting and lisencing we must simplified, the corruption we must fight, the beurocracy we must continue reforming. But as a businessman we know there is risk when we seek for reward.
Distinguished ladies and gentlemen,
don't wait until it's all done. Again, don't wait until it's all done. Invest early,
Thank you very much.
(Humas Setkab)