Sambutan Presiden Joko Widodo pada Pembukaan World Islamic Economic Forum (WIEF) Ke-12, 2 Agustus 2016, di Jakarta Hall Convention Center, Jakarta
Oleh
Humas &nbsp &nbsp
Dipublikasikan pada
2 Agustus 2016
Kategori:
Transkrip Pidato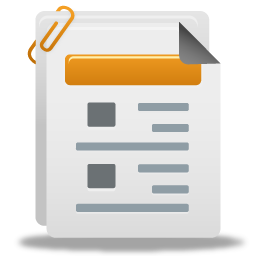 Assalamualaikum warahmatullahi wabarakatuh.
Bismillahirrahmanirrahim,
Alhamdulillahirabbil'alamin, washalatu wasalamu ala asrafil ambiyai wamursalin, sayyidina wa habibina wa syafi'ina wamaulana Muhammadin, wa'alaalihi washahbihi ajmain,
Amma ba'du.
His Excellency Prime Minister of Malaysia, also Patron of the World Islamic Economic Forum Foundation, Datuk Sri Najib Razak,
His Excellency President of the Republic of Guinea, President Alpha Conde,
His Excellency Prime Minister of the Socialist Republic of Sri Lanka, Prime Minister Ranil Shriyan Wickremesinghe,
His Excellency President of the Republic of Tajikistan, President Emomali Rahmon,
His Excellency Deputy Prime Minister of the Kingdom of Jordan, Mr. Jawad Al Anani,
His Excellency President of the Islamic Development Bank, Dr. Ahmad Mohamed Ali,
His Excellency Tun Musa Hitam, the Chairman of WIEF Foundation,
Dear Excellencies and Distinguished Guests,
Welcome to Jakarta for the 12th World Islamic Economic Forum. We are pleased that, after London in 2013, Dubai in 2014, and Kuala Lumpur in 2015, the World Islamic Economic Forum has come to Jakarta. Jakarta is a vibrant metropolis. While you are here, please take some time to enjoy Jakarta's world-class culinary, golf, spa, and shopping. I hope you don't mind my praising Jakarta because I was the Governor of Jakarta until two years ago.
Ladies and gentlemen,
2016 is shaping up to be another challenging year. Eight years after the global financial crisis, the world economy remained sluggish. Global trade is at its weakest since the second World War. Last year, global export declined by 14%, compared to the year before. Out of around $10 trillion of government bond outstanding in the world around two-third now carry interest rate below zero. We are seeing terror attacks, big and small, around the world. Arguably, the politics in many regions of the world are the most unpredictable since the beginning of this century.
Ladies and gentlemen,
In a global condition such as this, we, Muslim societies around the world, must make use of our fundamental strength. Muslim societies have the best demographic of any religious groups in the world, with the highest proportion of young people. The median age of Muslims worldwide is 23 years old, while the median age of non-Muslims around the world is 30 years old. Syariah finance is now a multitrillion-dollar global industry. Islamic flavours in fashion, in culinary, and in art and architecture are growing rapidly and have huge potentials to create a world new economy.
But we must admit, we the Muslim societies also face huge challenges. In many of our communities, we suffer from high unemployment, especially among our young people. In many societies, we are pushed to decide, unable to integrate well with others. We are not yet as powerful in media, in social media, in technology. Therefore, we are not winning the battle for perception. And, if we do not educate our people, if we do not train our people, the world will leave us behind.
Ladies and gentlemen,
We live in an age of unprecedented innovation: robotics, artificial intelligence, genetic engineering, 3D printing. Yet at the same time we now live in an age of unprecedented instability. There is unprecedented income in equality. We are seeing security threat all around the world. The world economy is shoved and economic recovery is fragile.
I believe, we must admit, innovation creates winners and losers. And, as the innovation gets bigger, we will create bigger and bigger winners. And, if we are not careful, also bigger and bigger losers. We need to be careful of innovation for the sake of innovation. We need to be careful of innovation which is motivated mostly by greed. We must ensure that innovation really contributes to the welfare of the people. The welfare of the people will not go up automatically just because there is innovation. Innovation will make certain people extremely rich. But only government can make sure that the benefits of innovation are shared fairly also to the poor.
Ladies and gentlemen,
There is no shortcut. There is no magic bullet. We must undertake the difficult world, the complex world of building industries that create jobs, of building systems to educate our children, to train our young in the skill and in the attitude which are required in the 21st century. For those of us who still carry among us pocket of poverty, we must solve the basic problem of electricity, of clean water, of transportation. We must make sure that our people can live in places that are clean, that are safe. We must make sure that food is available and affordable. And perhaps more important yet also the most difficult, we must build a culture. A culture that is open, a culture where we do not only tolerate our differences, but give genuine respect to our differences.
How can all this be done? The answer is simple: step by step and one by one.
Ladies and gentlemen,
I'm sure your discussions in Jakarta this week will make a very meaningful contribution toward our goal of creating prosperous and adjust muslim societies around the world. I hereby wish you a fruitful conference.
Wassalamualaikum warahmatullahi wabarakatuh.